How it Works
Watch Our Video:How It Works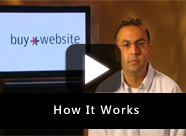 How it Works
We are easy to work with. We can help you sell your company. Or we can help you buy one. Here is how we like to work.
Selling Your Company
1. First, we need to talk. Many clients are undecided about selling when they first give us a call. They want to talk through the selling decision with an experienced M&A advisor. Perfect. That's why we're here.

Call us at 1-888-251-7750.
Or fill out our contact form, here.
2. Next, we'll work through an appraisal of your business, to help determine selling price. We are happy to sign a non-disclosure agreement (NDA) at this stage.
3. If we decide to proceed, we'll ask you to okay our arrangement through an engagement letter.
4. Next, we get to work selling your business. We'll list your business on our site (hiding all identifying information). We'll also approach potential buyers in our network who might have a strategic interest in buying your business. You decide who sees your proprietary information.
5. We'll help negotiate price. We also help client companies structure the agreement and finalize the terms.
6. We can help you draft the purchase agreement.
7. We also help our clients prepare for the buyer's due diligence investigation.
We provide end-to-end service for our selling clients. The process is simple and streamlined--it takes the stress out of selling your business. But first, we need to talk. Give us a call.
Buying a Business
We often act for companies or individuals who are buyers. In our experience, many web business owners miss valuable acquisition opportunities. They either don't have time to look for acquisitions, or they are unsure how to proceed if they find a desirable candidate.
That's where we come in. Let us worry about the mechanics of the buying transaction. We can manage all the details. We'll help you find the right acquisition target at the right price.
We are all still in the expansion phase of web business development. Multiple players compete in most market segments. The land grab is on. But we know consolidation will come. Don't miss the opportunity to grow your business through acquisitions or mergers as the industry consolidates.
Let us be your business development partner. Give us a call (1-888-251-7750) to kick the tires. We'd love to help you grow your business.
Request more information